​
Sunday School: 930am
Sunday Service: 10am
Tuesdays: 730pm
Fridays: 830pm
​
Join us as we gather around the word of God to study, learn, grow, and fellowship.
Not able to make it in person? Join us Live on FACEBOOK.
Sundays: 530pm
Mondays: 7pm
Thursdays: 7pm
Join us on Zoom as we discuss practical strategies to incorporate the word of God in our lives daily!
​
ID: 7397455811
PASSCODE: jesus (all lowercase)
Every second Saturday OF THE MONTH: join us for street evangelism

Every 3rd Friday of the month:Join us for prayer night

Every 4th Friday of the month: join us for Worship night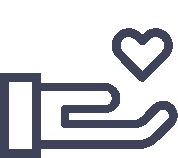 But this I say: He who sows sparingly will also reap sparingly, and he who sows bountifully will also reap bountifully. So let each one give as he purposes in his heart, not grudgingly or of necessity; for God loves a cheerful giver. And God is able to make all grace abound toward you, that you, always having all sufficiency in all things, may have an abundance for every good work.